Transform 2020 Technology Goals for 2015-16
· Engage and empower the learner through technology
· Prepare and support teachers and leaders to graduate digitally fluent college and career-ready students.
· All educators and students will have the tools to access a comprehensive viable infrastructure when and where they need it.
Current Status of Technology in Crenshaw County Schools
Replacing the infrastructure to provide greater access to the Internet in all classrooms

All classroom teachers have a Chromebox, wireless keyboard and mouse as the desktop computer

All classroom teachers and teacher aids have an iPad Mini

Replacing all teacher laptops with the Dell E5450 with Windows 10 and Microsoft Office

Deploying Chromebook Carts to all 7th and 8th grade core teachers

Students in grades 9-12 have the iPad Mini as a 1:1 take home device

Chromebook Carts available for checkout from the Media Center grades 3 - 6

iPad Mini Carts available for checkout from the Media Center grades 3 - 6

iPad 2 and iPad Mini available for the 21st Century After School Program

Each school has a Chromebox Lab, PC Lab and iMac Lab

The school system is standardized on Google Apps for document creation, storage and for collaboration

The school systems has launched its own App to keep the community and the world informed about Crenshaw County Schools
Technology SUPPORT: The USER should click on the link below and complete the Job Ticket.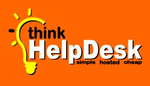 Non-discrimination Statement: "In accordance with Federal law and U.S. Department of Agriculture policy, this institution is prohibited from discriminating on the basis of race, color, national origin, sex, age, or disability. To file a complaint of discrimination, write USDA, Director, Office of Adjudication, 1400 Independence Avenue, SW, Washington, D.C. 20250-9410 or call toll free (866) 632-9992 (Voice). Individuals who are hearing impaired or have speech disabilities may contact USDA through the Federal Relay Service at (800) 877-8339; or (800) 845-6136 (Spanish). USDA is an equal opportunity provider and employer."